Yes, the OCHS logo looks like a scribbly mess. That's because life is messy.
The 2014 OCHS hopes to shed some light on that messiness. The white circle in the middle is the study's spotlight.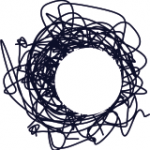 > the dark blue scribble is pen, it represents schools.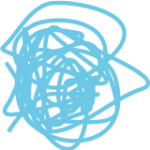 > the light blue scribble is marker, it represents families.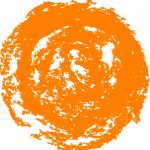 > the orange is chalk and represents neighbourhoods.
All together they represent a person's life.